County and club records broken in Cambridge while Connie Philips achieves 7th fastest time in British ranking
Submitted by

Maciej

on Sat, 2016-10-08 18:45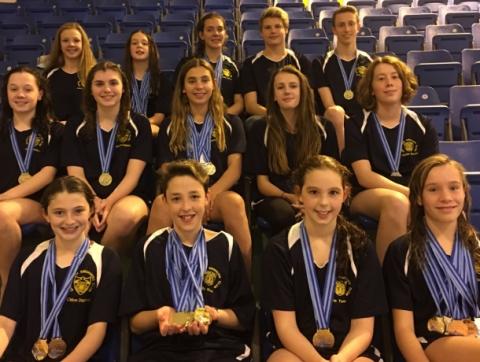 It was too early of the season to get lots of personal best times, but younger swimmers again showed great progression. Connie Philips stormed her 200 butterfly achieving stunning time which puts her 7th in British ranking! Connie also swam great 200 backstroke shaving off 5 seconds! Excellent!
Iona Colbert nearly won a fortune by winning her heats and claiming 5 pounds prices and achieving some impressive times – 400 free (44 seconds personal best) and 200 backstroke (10 seconds PB and 9th place in British ranking)! Wow!!!
Freya Colbert added her great swims and personal best times in 400 free (3rd fastest time in Britain), 400 IM (2nd fastest time in Britain and a new county record) and in 200 butterfly (fastest time in Britain and another county record!). Freya also broke 5 club records!
Molly Colbert also nicely improved her backstroke and set new club record in 50 backstroke. Aidan Wright came first in 200 breastroke and achieved 12 seconds improvement in 400 free (although he forgot that it is 16 lengths).
Billy Reed who dominated his age group, with 3 new club records, achieved massive improvement in 400 free by nearly 11 seconds and small personal best in 200 breastroke which places him in 5th place in Britain.
Jacob Allen also improved nicely in 200 free by 4 seconds, Evie Turner in 200 back by 3 seconds and Abbie Philips in 200 breast by nearly 4 seconds.
Well done swimmers!