Youngsters showed strengths at Leicester Penguins Meet
Submitted by

Maciej

on Sat, 2016-10-08 19:08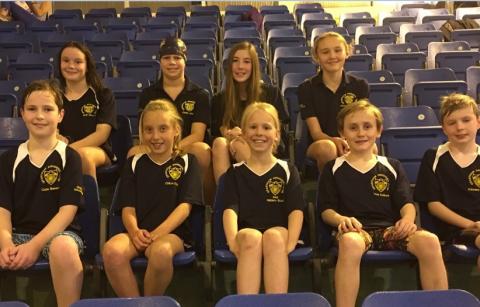 While older swimmers competed at Cambridge our younger contingent swam successfully at Leicester.
Callum Lees started the day with 9 seconds personal best in 400 free. Beth Gibson who was recently promoted to the higher squad showed promising 50 free (personal best by nearly 4 seconds), 50 fly (by over 3 seconds) and 50 backstroke (over 2 seconds).
Cade Barends achieved the biggest improvements of the day. In 200 backstroke Cade achieved stunning 43 seconds personal best and in 200 breast 61 seconds! Wow!
Chloe Hopkinson achieved a very solid progression in 200 breastroke - over 9 seconds!
Edward Bellamy swam a strong 100 backstroke dropping nearly 6 seconds. Edwards's sister Isabel also showed great form with 4 seconds improvement in 100 free.
Chloe Daybell improved 100 breast by 2 seconds and Alex Hallam-Stott by over 3 seconds.
Well done!