Ava Reed, Grace Turner, Cora Farley, Theobald siblings and Elijah Halliday shine among many personal best swims in October time trials
Submitted by

Maciej

on Wed, 2016-10-12 19:20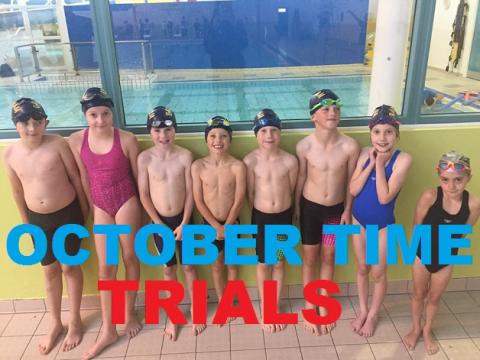 There were some excellent results in our first time trials for youngsters. Ava Reed amazed with stunning 14 seconds personal best in 50 free! Becky Creedon swam superbly to clock over 5 seconds personal best time. Cora Farley only 7 years old achieved amazing time with 9 seconds improvement!
Niall Brown just starting in our club managed to come third overall among boys in 50 free. Nice! James Colleman was the fastest 8 years old boy with superb PB by 16 seconds! Oliver Daughty, Charlie Bailey, Benjamin Pitcher, Oliver Bailey and Henry Roberts all swam fantastic races achieving over 5 seconds improvement! Nice boys!
In 50 breastroke Grace Turner was just outside the club record with smoking PB by 6 seconds! Cemre Kus and Alex Theobald both achieved fantastic swims by over 8 seconds! The biggest improver was Cora Farley by whooping 44 seconds!
Among boys Josh Theobald came first shaving off nearly 13 seconds! Excellent! Thomas Perks increased recently number of sessions thus swam 6 seconds faster than previously. The same improvement was recorded by Charlie Bailey! Elijah Halliday also just joined the club and achieved second fastest time among 8 years old boys! Great job boys!
In 50 backstroke it was again Alex Theobald shining with 11 seconds PB. Grace Turner and Cemre Kus both swam great taking over 5 seconds off. Nice!
Well done also to Evie Cropper, Emily Parkins, Elina Molcanova, Grace Davies, Maya Hance, William Brummitt, Thomas Thorton, Rocco Morris, Jack Cropper and Finn Hance for debuting in our club racing!
Well done to all of you!