Aidan Wright breaks 2 club records with the fastest time in the County during the Long Distance Club Champs
Submitted by

Maciej

on Fri, 2016-11-04 21:47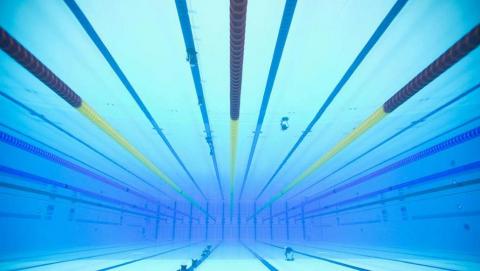 Aidan Wright excelled in his favourite event breaking the 800m Fc and 1500m Fc club records. Aidan touched the wall just 2 seconds ahead of Cameron McRae who achieved the second fastest time this year in the County this year.
Caleb Mackey (in third place) and Thomas Lewis –were both shy of breaking 17 minutes. Jacob Allen clocked a 44-second improvement; close behind him was Nicolas Breeze (71 seconds PB) and Billy Reed. Billy bettered his time by 100 seconds, moving up to second place in the county rankings!
James Dobney showed the greatest improvement in technique, which resulted with the biggest improvement (nearly 3 minutes) and second fastest time in the County in his age group and the club championship record! Great progress James!
Callum Lees also clocked the 4th fastest time in the County shaving off over 2 minutes! Wow!
George Berwick despite improving nearly a minute was not pleased and he is keen to try to improve in Peterborough!
Archie Tagg, debuting in this race achieved a very good time!
Amongst the girls, despite some disappointing swims, we had some very solid results. Sofia Breeze achieved another personal best time this season as well as Abbie Philips. Beau Cann-Livingstone swam a very solid time holding off Iona Colbert who achieved the third fastest time this year in the County. Mia Ellis with a 96 seconds improvement is just behind Iona in the rankings in 4th place. Well-done girls!
Chloe Daybell, Connie Philips and Evie Turner all swam very confident races, all debuting in 800 meters. Connie and Evie are now ranked second and third respectfully in the County rankings! Wow!
Beth Gibson achieved a 96 seconds personal best time and Chloe Hopkinson took nearly 2 minutes off her old time! Nice!
Well done swimmers!