A County record, 2 finals and 5 club records broken at Short Course Midlands in Nottingham
Submitted by

Maciej

on Mon, 2016-11-07 21:24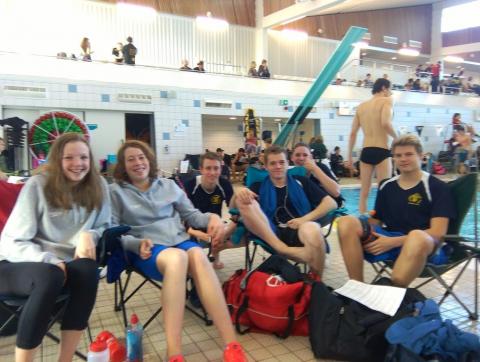 It was surely a weekend for the boys who broke all the records and made finals. Luke Marriott, our sprinting machine, showed great speed making a final in 50 breastroke (new club and county record!!!) and achieving new personal best time in 100 breastroke. Strong swims! Caleb Mackey had impressive 400 IM, for the first time going under 4.40 and with a new club record. Caleb also swam strongly in the final. Caleb's time in the heats is the fastest time in our county this year and 21st in the whole of Britain. Impressive!
Thomas Lewis set 3 new club records! In the last race of the weekend Thomas showed great ability to push the second part of the race which resulted with 26th time in the British ranking.
This time the girls did not break any records. Freya Colbert had a strong 200 IM, finishing 7th being very close to her personal best time. Maddie Barnes swam great 100 IM shaving off 2 seconds and stayed close to her breastroke personal best results. Abigail Farkas also was close to her best in 100 fly. Although Hayley Milne did not achieve new best times, she showed better pacing and swam strongly in the last lengths. Sophie Culpin swam well in the 50 butterfly just shy of her PB.