7 gold, 2 silver and 1 bronze medals added to Grantham tally in the last day of Counties
Submitted by

Maciej

on Mon, 2017-02-27 12:44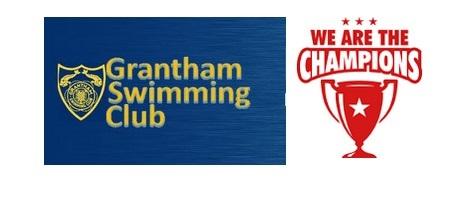 It was a superb night with swimmers delivering again some impressive swims.
Mia Ellis showed some exceptional determination delivering not only 38 seconds personal best time but also clocking 5 seconds personal best time in 400 free split.
Katie Rundle swam next and she also split on the 400m mark with a time 5 seconds faster than her personal best time. Finishing with a 27 seconds PB (and new Midland time), Katie claimed the first gold for Grantham.
Lara Hawkes swam a superb, evenly-paced race, shaving off 14 seconds and winning her age group and earning herself the fastest junior medal.
Abbie Philips swam a very brave race with a very impressive 40 seconds PB.
Abigail Farkas achieved 14 seconds improvement and was just shy from a medal.
Sophie Culpin showed again consistency adding another silver medal.
Among the boys Billy Reed broke club records in 800 meter (split time) and 1500 meter with the biggest improvement of the day – 58 seconds. With his new time Billy moved up to 8th place in the British ranking.
James Dobney also shaved off impressive 39 seconds and qualified for Midlands in this event!
Caleb Mackey delivered an outstanding swim breaking 17 minutes mark for the first time, with a 23 seconds improvement which giving him a third place for the day.
Aidan Wright was the fastest in the County breaking a club record in 800 meter split and winning gold in his age group and in the Championship.
Excellent commitment swimmers!
The final medal count attached - well done!