Francesca Hallam Stott with a new Club Record and Mia Ellis with 2 new Midland times after Cambridge meet
Submitted by

Maciej

on Tue, 2017-03-28 15:10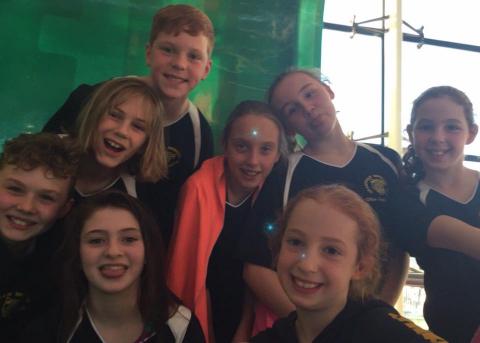 Francesca Hallam Stott adds another club record to her tally in 200 butterfly and becomes 12th fastest swimmer in Britain in her age group. Well done Franny!
Mia Ellis also impressed with her swims gaining new Midland times in 200 breastroke (amazing 6 seconds personal best time) and in 200 IM. Well done Mia!
Edward Bellamy showed a very solid improvement in 50 fly (over 3 seconds personal best time) as well as his sister Isabel who recorded an over 2 seconds improvement in the same event.
Vadims Molcanovs showed great progress in many events – 100 free (over 3 seconds PB), 400 free (20 seconds PB), 100 fly (nearly 8 seconds off) and 200 breast (stunning 19 seconds off!). Wow!
Chloe Daybell showed a very strong 100 breastroke and 200 IM. In both events, Chloe achieved an over 3 seconds improvement. Chloe now is getting very close to the Midland time! Nice!
Archie Tagg is trying now to become a breaststroker as he improved by 7 seconds in 100 BR. Excellent! it will help you Archie in IM races!
Chloe Hopkinson swam a very strong 100 free, shaving off 3 seconds and in 200 backstroke with an amazing 20 seconds personal best time. Wow!
Alex Hallam Stott surely showed great confidence and had another meet with great swims. In 100 free Alex achieved the greatest progress – stunning 8 seconds! In 200 backstroke Alex achieved a 7 seconds PB and now is 8th in the county ranking! Wow!
Grace Turner in 200 backstroke shaved off a great 8 seconds and took 5 seconds off in 200 free also improving her county ranking!
Well done swimmers!