9 County and 17 Club Records Broken at Nova Level 1 Meet with Some of the Fastest Times This Year in British Ranking
Submitted by

Maciej

on Wed, 2017-05-17 19:16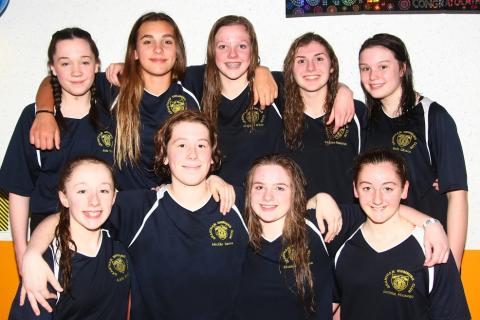 For most of the swimmers this was a gala to check their form before Youth Midlands and to achieve needed national ranking.
Freya Colbert broke 4 county records (100 free, 200 free, 400 free and 200 fly) becoming the first female swimmer in our club history ever to break 1 minute in 100 free and go under 2.09 in the 200 free. Freya tops the British ranking in 200 free, 400 free and 200 butterfly which is absolutely amazing. Freya shows that it can be done despite limited pool time; concentration on skills and full commitment in racing.
Sophie Culpin showed great patience and trust in her training. Her recent racing not being her best, she finally showed maturity and confidence breaking 3 county records and one club record. Sophie is now is as fast as she was last year at Nationals; after some rest, she could swim much faster at Midlands!
Iona Colbert swam impressive backstroke races in which she also broke county records. Iona is now 13th in the 100 backstroke and 23rd in the 200 backstroke in the British rankings which is quite impressive! Iona also broke 2 club records in the 200 Individual medley and the 200 butterfly! Well done Iona!
Molly Colbert, despite starting GSCE exams this week, swam some descent races. In the 200 free and the 100 backstroke Molly set new club records.
Alisha Tyers set a club record in 200 breastroke and now has a chance to qualify for nationals.
Billy Reed swam well and managed to improve some of his times after Age Group Midlands. Billy set new records in 50 free, 100 backstroke and 50 butterfly.
Abigail Farkas and Thomas Lewis added a new club record each, but were shy off their PBs.
Even though Connie Phillips didn't break a club record in the 200 fly she still recorded a personal best time in this event, in the 100 breastroke and the 50 fly as well.
James Dobney swam a superb 400 free matching his short course time. Nice!
Katie Rundle achieved a respectful PB in the 100 backstroke; Jemma Housego in 200 IM and Imogen Raistrick in 100 free.
Is it possible to have as many National Qualifiers as last year? The Youth Midlands Championships in 2 weeks' time will give us the answer!
Well done swimmers!