With 3 gold medals, 30 club records, 9 County records and 1 time fastest in this year British ranking Grantham swimmers finished Youth Midlands
Submitted by

Maciej

on Fri, 2017-06-02 12:24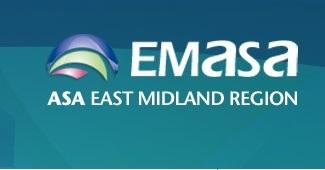 For most of the swimmers it was the last chance to qualify for National championships. The most impressive swim was again recorded by Freya Colbert who is only 13 years old but with a great spirit came second overall in 800 free, breaking club records, county record and topping again her British age group ranking. Impressive and fully committed race! Well done!
Sophie Culpin was another shining swimmer. Astonishing 200 and 400 IM and brilliant 200 fly where Sophie became the first female swimmer from Grantham going under 2.20 in 200 butterfly. Sophie also broke a county record in 50 and 200 fly. For Sophie it was the last time at Youth Midlands while representing Grantham. Surely it was one of the best Sophie's performances! Congratulations Sophie!
Caleb Mackey after smart race came first overall in 400 IM (new PB and a club record) improving his time since last year ASA Nationals. Caleb also swam strongly 100, 200 free, 100 fly bettering the old club records. Caleb also set a new county record in 100 breastroke! Well done!
Billy Reed came just to swim in 1500 meters. With a new personal best Billy swam to win a bronze medal and now is ranked 19th in British ranking. Billy set new records in 400, 800 and 1500 meters and his time is already faster than the club record of 13 years old boys. Wow!
Lara Hawkes was again extremely consistent – 10 seconds off in 400 free, 8 seconds off in 200 IM, 5 seconds off in 100 fly. And it was all done while celebrating a birthday! Good job!
Despite exams Thomas Lewis still managed a very solid PB in 100 and 200 free and in 100 backstroke. Thomas set new club records in 100 and 200 backstroke!
Molly Colbert made few finals and achieved respectful personal best in 200 and 400 free. Molly also bettered club records in 50, 200 and 400 free.
Benjamin Buck swam well 50, 100 and 200 backstroke progressing to the final in 50 and 100 backstroke. His times in 50 and 100 meters were faster than previous club records! Well done!
Abigail Farkas swam for the first time under 2.25 in her main event 200 butterfly which gave her a gold medal. Abigail also swam well 200 backstroke and 50 fly breaking club records.
Abbie Philips surely can show how to race with the full determination. Amazing 200 fly with nearly 8 seconds off, 100 breastroke – 5 seconds off and a new club record and 100 fly – 3 seconds off and another club record! Abbie also came first out of all Grantham swimmers in 50 butterfly with a time faster than the previous club record. Well done!
Alisha Tyers showed again her speed with stunning 100 breastroke (fastest from all of the Grantham swimmers) and breaking club records in 50 and 100 breastroke.
Kendall Wilkins was the fastest swimmer from Grantham in 50 butterfly going under 28 seconds with the new club record. What a speed!
George Berwick is still gaining confidence. Solid in 100 breastroke (6 seconds PB) and not the greatest in 200 breastroke heat. However in the final George was a completely different swimmer who absolutely showed the confidence in his racing achieving a new PB by great 5 seconds!
Maddie Barnes achieved a new PB in 100 and 200 fly (very brave swim Maddie!) and 200 IM.
Aidan Wright delivered some valuable times. Aidan is also a swimmer who competed for the last time at Youth Midlands as a Grantham swimmer. Aidan set in his last Midlands 1 club record in 200 breastroke and 5 county records in 400 IM, 400 free, 200 IM, 200 breast and 1500 free.
Imogen Raistrick broke a club record in 100 BK achieving a new PB.
Sofia Breeze achieved small personal best in 200 breastroke and set a new club record in 200 backstroke.
Beth Gibson achieved great 15 seconds PB in 200 breastroke.
Hayley Milne achieved good personal best time in 100 free.
Luke Marriott swam well in 50 breastroke progressing comfortably to the final.