1 county record and 4 club records broken in Cambridge for early open meet start
Submitted by

Maciej

on Wed, 2017-10-04 11:18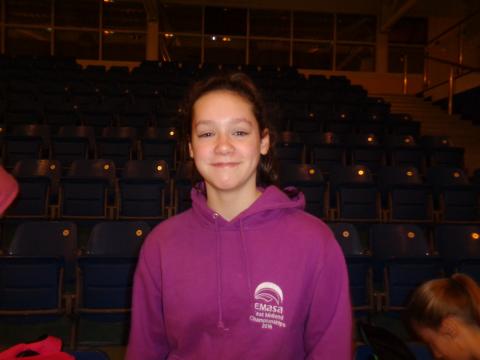 Freya Colbert swam a superb 50 backstroke (a new county record and the fastest time in Britain) and also set a new club record in 400 IM (5 seconds PB) which secured her lead in the Birtish ranking. Molly Colbert although not feeling great at the end of the week managed still strong performances in 50 free and 100 backstroke claiming new 2 club records.
The biggest improvement was recorded with youngest of the sisters – Iona. She managed stunning 14 seconds PB in 400 free, nearly 2 seconds in 200 backstroke (fastest time in County), 18 seconds in 400 IM (fastest time in County and 21st in Britain!) and 4 seconds in 100 backstroke! Iona in 100 backstroke is now 4th fastest in Britain! Wow!
Connie Philips showed also some great racing! In 50 breastroke Connie dropped a very solid 2 seconds (fastest time in County!), nearly 2 seconds in 50 free (nearly a club record but again fastest time in County), 1 second in 200 breastroke (3rd in County).
Well done also to Abbie Philips for shaving off over a second in 100 free.