Welfare
Submitted by

david

on Tue, 2013-10-01 23:01
Sheryl Scolfield
If you have any concerns please do not hesitate to contact us, by speaking or e-mailing us via the contact form here.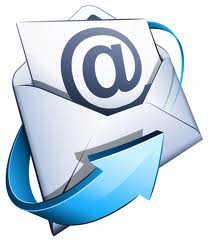 Select Welfare.
SWIMLINE
Have you seen a Swimline poster on your club notice board? If not ask the welfare officer where it is!
In a recent Questionnaire sent to random clubs many swimmers said they did not know what Swimline was. The ASA have made it a priority to make ALL swimmers aged under 18 aware of what Swimline is and the number to call.
Swimline was launched over 9 years ago for swimmers to raise concerns about themselves or other young people in their club who they feel are not being treated properly by other club members, coaches or officers, who maybe feel bullied or made unhappy by the action of an adult or another young person. It is a freephone number that will not show on a phone bill.
When calling Swimline you will get through to an answerphone where you will be asked to leave to a contact number and, if you wish, details of the concern. The ASA Child Protection Officer or a Swimline Counsellor will call you back, listen to your concerns and discuss and agree a way forward with you. If you need to speak to someone immediately you can hold rather than leave a message and you will be put through to an NSPCC CHILDLINE counsellor.
The Swimline number is 0808 100 4001
We hope your time in swimming is happy, enjoyable and successful but if you do need to seek some advice the Swimline number can be found on your club notice board or visit the web site http://www.swimming.org/asa/clubs-and-members/swimline/.
Wavepower :
http://www.swimming.org/asa/clubs-and-members/safeguarding-children/
Lincolnshires Child Protection Duty Desk :
http://www.lincolnshire.gov.uk/parents/family-support/safety/child-prote...