The target for the number of Midland qualifiers already achieved - but we aim for more
Submitted by

Maciej

on Thu, 2018-03-08 16:19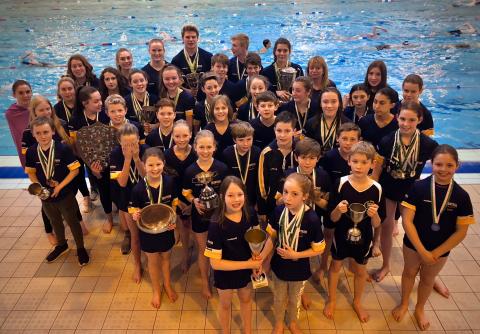 After a very successful Counties we already have a record 26 swimmers who have qualified for the 2018 Midland Championships. This exceeds the target for this year by one swimmer. However we are far from being done! In coming weeks swimmers will still be busy competing to get more Midland qualification times - ones to watch closely are Cade Deaves (Barends), Caitlin Anders, Chloe Daybell and Frannie Hallam-Stott (and few more) who are just margins off becoming new Midland qualifiers this year!
So far Billy Reed has qualified for the largest number of swims – 15.
The list of all current qualifiers you can find in the attachment below.